MARIN REALTY & PROP. MGMT. GROUP
JAIME MARIN
---
MARIN REALTY & PROP. MGMT. GROUP
JAIME MARIN
Phone:
Phone:

M:

210.219.0509

210.219.0509

mobile
Office:
Office:

KW Heritage

2338 N. Loop 1604 W. Suite 120
San Antonio, TX 78248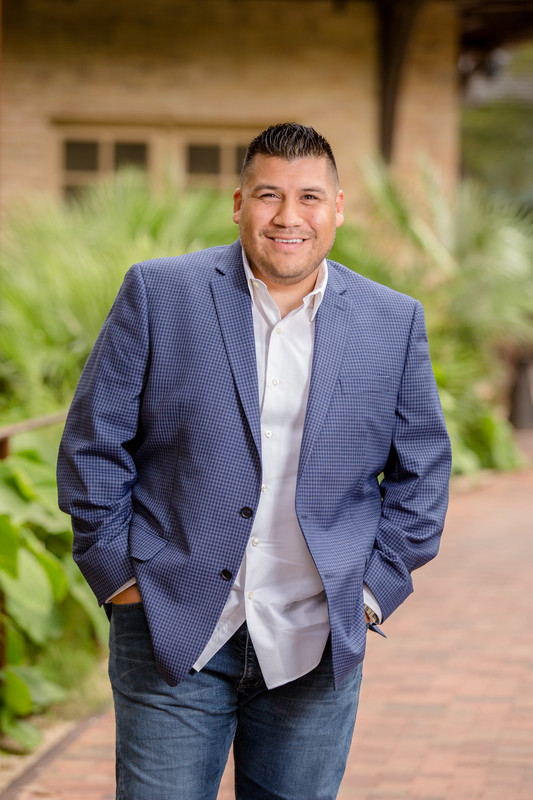 JAIME MARIN - TEAM LEADER
Born and raised in Bogota, Colombia. Moved to Texas in 1997, and have been in the Real Estate industry for over 9 years.
I love San Antonio, what I love the most about my community is its culture and family oriented environment. I am very
passionate and honest about my job and I love the opportunity in helping others accomplish one of their biggest investments in life.
As an agent who's an expert in this local area, I bring a wealth of knowledge and expertise about buying and selling real estate here.
It's not the same everywhere, so you need someone you can trust for up-to-date information. I am eager to serve you.
Here are some of the things I can do for you:
Find Your Next Home
You need someone who knows this area inside and out! I can work with you to find the right home at the right price for you,
including all the neighborhood amenities that matter - not to mention the essential criteria you have for your ideal home
Sell a Home
When it's time to move, you need someone who will advertise your home, show to prospective buyers, negotiate the purchase contract, arrange financing,
oversee the inspections, handle all necessary paperwork and supervise the closing. I can take care of everything you need, from start to close.
Consult on Home Selling Tactics
Oftentimes buyers don't visualize living in your home the way you do. I can make your home attractive to its ideal audience - which can help you get top dollar.
Things like staging the home, making repairs or minor improvements, or even simply painting the walls can be the difference between a home resting on the
market and one that's sold fast.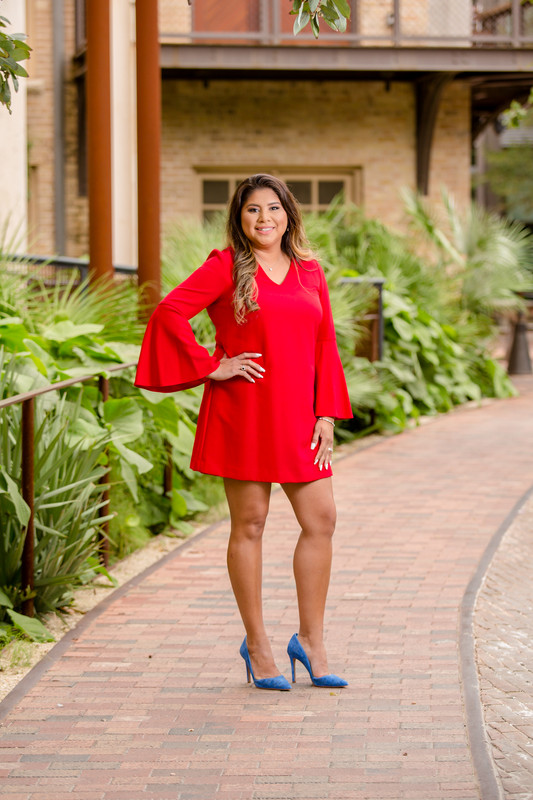 ADRIANA FERNANDEZ - BUYER SPECIALIST
Accomplished San Antonio agent who brings a strategic yet personable approach to the home buying and home selling process.
Drawing from years of experience in the banking industry, Adriana has built a reputation for her refreshingly friendly customer care
and proven ability to guide buyers to obtain the best value for their dream home and to assist sellers to a smooth, stress-free sale of their home.
A San Antonio native, Adriana has extensive knowledge of the different towns and neighborhoods across the area, from the Hill Country to the Gulf Coastal Plains.
She serves the entire San Antonio area and specializes in home buying and selling, investment properties, luxury homes, and multi-residential properties.
Adriana brings her passion and sharp attention to detail to help buyers in a highly focused search for their new house and to help sellers get the most value for their home.
As an experienced agent, Adriana understands that buying and selling is one of the biggest decisions in a client's life and views representation and guidance
of her clients through this process as a true privilege.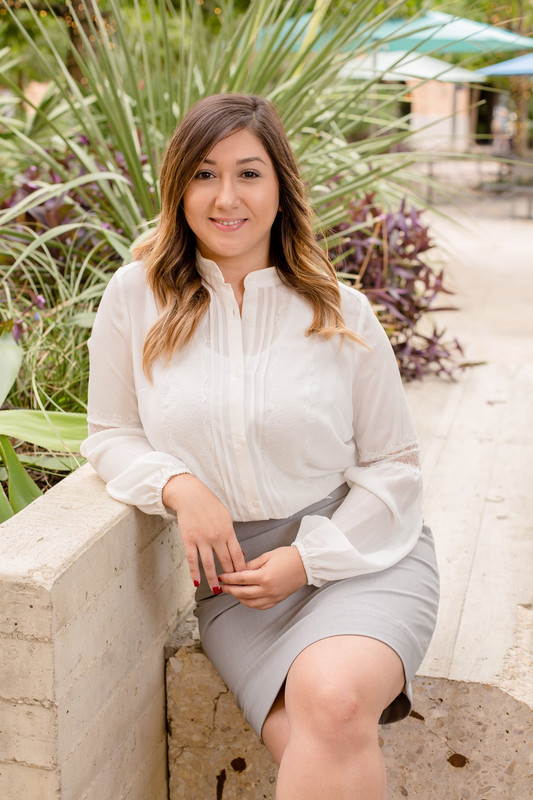 LAURA RENDON - OFFICE ADMINISTRATOR 
Recommendations
"Miguel Salazar reviewed Jaime Marin 01/05/2016 Wonderful experience working with Mr. Marin, his knowledge and experience was very helpful. I was very satisfied with the process in selling the house."
  -Miguel Salazar, Client
"Kim Bowen reviewed Jaime Marin 01/21/2016 I had a great experience with Mr. Marin. I live out of town so most of our dealings were over the phone or by email. Mr. Marin was very professional but also came across as very friendly and understanding. I was very pleased with the process and end results. My property sold in a timely manner with little hassle or inconvenience."
  -Kim Bowen, Client
"Jewell Xiong reviewed Jaime Marin 07/26/2016 Jaime was very helpful throughout our home selling process. I was out of the country therefore my wife dealt with everything and Jaime made it very easy for her with me not being there. I definitely recommend Mr. Jaime for those who are in need of selling or buying homes."
  -Jewell Xiong, Client
"Joh Litrio reviewed Jaime Marin 07/26/2016 This sale was extremely well-handled from start to finish. I couldn't have asked for a more professional, knowledgeable or responsive representative. I highly recommend him"
  -John Litrio, Client
"Noelle Owen reviewed Jaime Marin 09/26/2016 Jaime is an excellent realtor. He is knowledgeable and is always looking out for his clients. We ran into some issues with the buyer, but Jaime handled everything. Highly recommended!!!"
  -Noelle Owen, Client
"Michael Pease reviewed Jaime Marin 11/18/2016 Very helpfull throughout the entire selling expierience. Always available, his time was very appreciative. Would recommend him to anyone. He continues to send us several properties as we continue to look for our next house."
  -Michael Pease, Client
"Janie Sarabia reviewed Jaime Marin 03/21/2017 Working with Jaime was a great experience. He was always available to answer our questions and concerns. We will definitely use his services again and recommend his services to our friends and family. I also had to mention Adrianna our realtor. She was fabulous! She always made herself available to us and worked around our busy schedules. She was so patient and very knowledgeable. She came to us to facilitate the loan process and always promptly answered our calls or texts."
  -Janie Sarabia, Client
"Estela Portales reviewed Jaime Marin 10/26/2015 We really appreciate all the hard work and long hours that were put in to help us get the house we wanted. You and your team did an excellent job in the way everything was handled. I would highly recommend your team to anyone who is in the market if buying a new house. Your team, not only went the extra mile, they carried us thru the whole process. Thank You Mr & Mrs. Portales"
  -Estela Portales, Client
"Danny Mendez reviewed Jaime Marin 10/06/2015 Great and professional guy. Made thing easy, never have to worry about anything related to the process, since he always was explaining what the next step going to be. Thank you Jaime"
  -Danny Mendez, Client
"Katherine Kimm reviewed Jaime Marin 08/04/2015 Jaime is a trust worthy and diligent real estate agent. I never met a real estate agent who works so hard. I highly recommend him for all your real estate related matters."
  -Katherine Kimm, Client
"Fernando Avila reviewed Jaime Marin 07/13/2015 Jaime, is a great agent, very professional and he knows a lot about the selling process and maintenance of a house, he has great negotiation skills. Excellent person to have on your side!"
  -Fernando Avila, Client
"Xergiox77 reviewed Jaime Marin 06/08/2015 Jaime was very helpful throughout the process, even though there were some issues on the buyer's side that required more of his involvement than on an average sale. He was always available and friendly and I will certainly recommend him. popswilson39/tonyawilson36 reviewed Jaime Marin 04/06/2015 Jaime was amazing. He treated us as if we were family and made us feel so comfortable through the process. This is our third home buying experience and was definitely the best. We strongly recommend him."
  -Sergio Martinez, Client
"Blueknight887 reviewed Jaime Marin 02/27/2015 Jaime was an UNBELIEVABLE help to the entire process for us first time home sellers. My wife Melanie and I could not have been happier with his attention to detail and his overall knowledge of the real estate business. At no time did we feel as if we were being treated unfairly or being kept out of the loop during the process. I would definitely recommend Jaime as an agent to any family member and friend. And as it turns out, Jaime did so well for us we are now having him assist us with our brand new home purchase! Thanks Jaime for everything. Ben and Melanie Flores"
  -Benjamin & Melanie Flores, Client
"debisilvey reviewed Jaime Marin 02/18/2015 Jaime was great! I would recommend him and use him again. He always answered calls promptly and helped with any problem that came up. Thanks so much Jaime!"
  -Debra Silvey, Client
"YassyA2015 reviewed Jaime Marin 01/21/2015 Mr.Jaime is a very dedicated and hard working realtor, he helped me and my husband to buy a house with a reasonable price , I would recommend Mr. Jaime to any one who wants to buy a house."
  -Yasameen Al-Bayati, Client
"Ghassanalansari reviewed Jaime Marin 01/15/2015 We Are so lucky to deal with Mr Jaime . He is so professional . With his support we wine a great house with suitable price. Me and my family really appreciate his efforts. Ghassan Anssari"
  -Ghassan Anssari, Client
"n_dahlin17 reviewed Jaime Marin 10/31/2014 Jaime and his team are the best!! We are first time home buyers and they took care of everything and knew exactly what we were looking for. We couldn't have chosen a better team. Thank you so much for all your help through this process you helped us find the perfect home! Highly recommend Jaime for anyone looking for a great realty company."
  -Nancy Dahlin, Client
"T reviewed Jaime Marin 07/30/2014 This guy is the real deal! You'll feel completely confident and represented throughout the entire home selling experience. And, he makes sure pictures of your property are professionally displayed online and elsewhere. We had a contract in ONE DAY! Whats his secret? No secret. His website perfectly describes his philosophy and approach to helping his clients get the best deal available. Jaime is a warm, personable Realtor who treats your property as though it were his own. We were so satisfied that we are using him to search for our new home, or build. We have not decided as yet, but Jaime will be our choice all the way. Thanks, Jaime! (and, Keller Williams!)"
  -Thomas & Iris Hurley, Client
"Caleb.g2arquitectura reviewed Jaime Marin 07/04/2014 It is the best experience when you buy a house knowing that somebody is really on your side and not just trying to close a deal. He took care of every single detail I could think of. 100% recommended!"
  -Caleb Gonzales, Client
"Barbara Mooney reviewed Jaime Marin 06/02/2014 I was glad to work with Jaime in the search of my new home. He is knowledgeable about the property market in town and is very accountable and reliable. I would highly recommend Jaime to my friends... great job!"
  -Barbara Mooney, Client
"andrewqsanchez reviewed Jaime Marin 05/16/2014 This is my wife and I's first time buying a home, and I've got to say that Jaime made it 10x easier. He was very friendly, honest, reliable,and knowledgeable. Hard qualities to find in a agent nowadays. Not afraid to give his personal opinion, and in our case made a huge difference. We had found a house, and my wife loved it. However the house just had foundation work, and was in a flood zone. So flood insurance was added cost. I liked the house, and wasn't completely sold on it. My wife, being the women she is, was reluctant to give up on the house. So I decided to keep looking, and finally found a house we both liked. My wife and I, are both busy with work. So its hard to get the time off to look at houses, and deal with all the paperwork. Everything was done through email, and faxes. Gotta love technology! For us it was convenient, and everything was understandable. If we had any questions, Jaime answered quickly. Jaime will alwa"
  -Andrew Sanchez, Client
"matalaverar reviewed Jaime Marin 05/15/2014 He knows what hes doing!!"
  -Marco Talavera, Client
"Christina Hernandez reviewed Jaime Marin 04/06/2014 Professional and interested in what my desires where in a purchase of my dream home. He search until I was satisfied with a home he found that match my needs and desires of my dream home."
  -Christina Hernandez, Client
"smckinney3 reviewed Jaime Marin 04/04/2014 Jaime is an awesome Realtor. He was able to sell two houses for us in just 2 -3 months. Negotiations were outstanding. He helped us to price the houses right. We live out of town and still the process was extremely easy. Jaime Marin is an outstanding professional!"
  -Mr. Mckinney, Client
"Suzette Carrillo reviewed Jaime Marin 04/03/2014 I highly recommend Jaime! He is very knowledgeable about real estate, and his negotiation skills are the best! He is quick to respond to phone calls or questions, and is very friendly as well!"
  -Suzette Carrillo, Client
"bltravi reviewed Jaime Marin 04/03/2014 Excellent trustworthy person; very knowledgeable of the housing market. 100% positive experience. I recommend this person for renting, purchasing or selling your house."
  -Bruno & Patricia Travi, Client
"Angela Dacosta reviewed Jaime Marin 04/03/2014 Working with Jaime was a great experience for us. He provided what we needed to know to help us make the right choices regarding selling our home, answered our questions and was quick to respond. He kept us informed of the status, frequently. His knowledge and expertise are invaluable. Jaime also helped us in the purchase our new home, ensuring we got what we needed and wanted."
  -Angela Dacosta, Client
"Paul & Rebecca reviewed Jaime Marin 03/29/2014 Jaime is knowledgeable and extremely helpful. He made our first time selling experience easy and understandable. Jaime truly cares about his clients like family."
  -Paul & Rebecca Castillo, Client
"thingstosale reviewed Jaime Marin 03/27/2014 Excellent professional. Not only helped us to buy but also then to sell."
  -Thingstosale, Client